Gorgeous Interior Design
Mark Alexander is one of Australia's most established interior designers, delivering high-end design services nation wide and internationally. Producing highly personalised, well considered and luxurious interiors, Mark Alexander puts the need of his clients first and never compromises on workmanship or materials.
Superb Style
Mark Alexander Design creates the most sophisticated and memorable interiors that express and enhance each individual's unique personality and style, while complimenting their lifestyle and home architecture.
Uniquely Designed For You
Every element is exclusively designed to meet the client's individual needs and expectations. We pay close attention to every intricate detail.
Full Interior Design Service
We offer a complete range of professional interior design services for prestigious homes, apartments, offices and buildings around the world.
From Sketch To Completion
Our unique design process means you'll see hand-drawn concept sketches, examples of finishes and fabrics and complete project plans and schedules.
Endless Possibilities
No project or request is too difficult, too big or too small. Anything is possible with Mark Alexander – the only limitation is imagination!
We invite your feedback and collaboration at every stage to ensure your ultimate satisfaction as we strive for absolute perfection.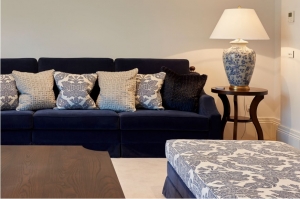 Discuss your personal requirements with us today, whether it is a full interior design fit out or signature pieces for your home.