Custom Made Sofas for High-End Melbourne Homes
Mark Alexander's recent interior design project included one of his timeless custom made sofas alongside a bespoke rug. This sofa and rug project beautifully encapsulates the essence of comfort and personality within a luxurious and character-filled space. In addition to this rug, Mark also designed the centrepiece of this room, a high-end curved sofa, and other interior elements of this Balwyn residence.
Matching the Designer Sofa
Mark Alexander began this Balwyn project by hand-sketching a general design that best suited the space. During this initial eye-crafting stage, Mark mainly focused on a rounded shape that mirrored the sofa in the room. This was designed exactly to the client's style and space, as all of Mark's custom made sofas are. So, it was only fitting that the rug reflected this too.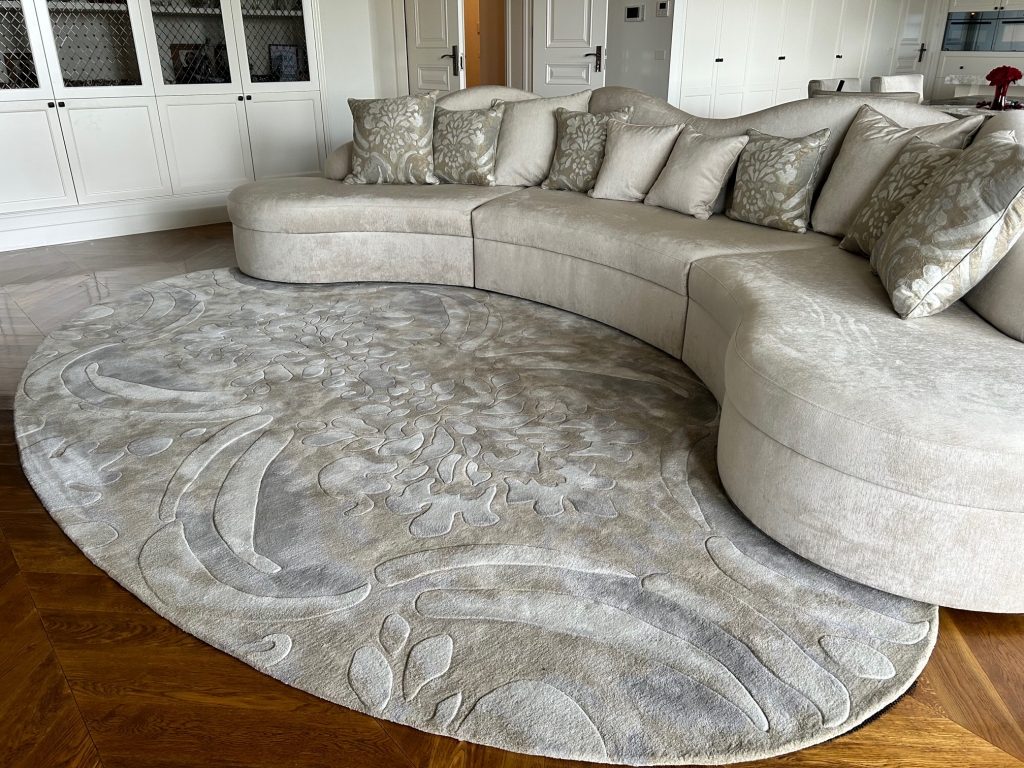 Mark and his team chose a rug size that would flow from the curve of the designer sofa. Then, the shape and pattern were mapped out by hand. The colours, a mix of earthy greys and beiges, were chosen to complement the sofa.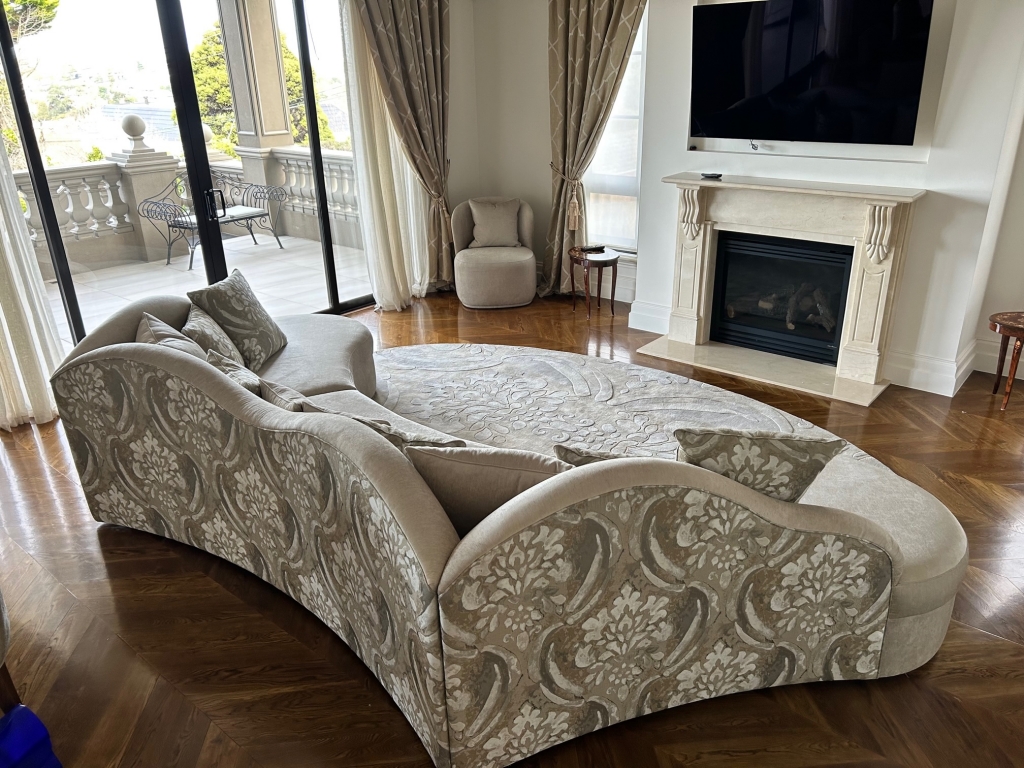 Next, they sought out samples that would best suit the very intentional design that Mark had created. They artfully tailored the rug around the fabric elements used in the exquisite sofa. Each texture and layer of the rug has been thoughtfully chosen to harmonise with the custom-made sofa's essence. This resulted in a cohesive and visually stunning space. This detailed process is precisely what gives Mark Alexander Design its reputation as one of the best high-end interior design companies in Australia
Custom Made for You
The detailed pattern is translated from the sofa cushions to the rug, and muted by the soft and inviting colours that stand out amidst the wainscoting floorboards. The oval shape of the rug also contrasts with the floor pattern, much like the couch, and creates a singular piece of interior design that is soft and inviting. The rug has a very plush look, with many different textures and layers, inspired by fabric, worked into the design. It's clear to see that the results of Mark's detailed approach to custom furniture design and skills speak for themselves.
You can get in touch with Mark and his team today for custom made sofas or other hand-crafted furniture or interior design items that enhance your unique style and space.