Piece of French Versailles in Brisbane
A celebration of this client's love for details and regal elegance is showcased within this sublime Classical interior in Brisbane. Featuring gorgeous hand carvings, rich flocked wallpaper and solid marble features which have all been inspired by the grand luxury of the Chateau de Versailles palace.
Hand Carved Details
Custom designed and produced mirrors, sofas and feature furniture, all hand crafted to suit you and your home. Create a stunning feature piece and statement in your home with luxurious bespoke designs, each meticulously planned and detailed to suit your interior perfectly.
Sideboards & Cabinets
Beautifully designed consoles, sideboards and cabinets adorn this room and have been meticulously planned and designed to suit this interior scheme. Each of our pieces are crafted and finished in the highest quality materials, custom made for you in terms of dimensions, design, colour and finishes.
Custom Designed Interiors
A beautiful scene of sophisticated elegance, with gorgeous open spaces that lead out onto the inviting verandas of this Brisbane home. The feature furniture pieces have been meticulously designed by Mark Alexander to showcase stunning details in a relaxed and balanced dining and living interior.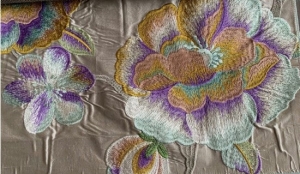 At Mark Alexander Design Artistry we combine style, creativity and functionality to deliver highly customized and sophisticated living spaces, that reflect and enhance your lifestyle and home.