We are both proud and privileged to have provided both interior services and unique furniture designs to our discerning clients throughout Australia, Europe and America. Each individual client strives for perfection in their own business, chosen profession or daily life and we are honoured to have added to this.
We also strive for perfection and are driven to satisfy each individual within their personal homes or business space. We are very proud of the calibre of our client base and honoured to have been welcomed into their homes and lives to assist with luxury interior and furniture designs. Our current and past clientele can attest to the high quality of our work.
Port Melbourne
Wow! Our large wall unit is almost completely installed and I am amazed by its beauty! The installation team have undertaken quite a challenge getting such a large and complex piece of furniture into my apartment. Mark, a credit to you. Your team have been calm and careful throughout this process and dealt with each challenge quietly and methodically. I have been more than satisfied by all my dealings with Mark Alexander Design Artistry. Thank you Mark, for creating such a beautiful piece of furniture which fits my apartment perfectly!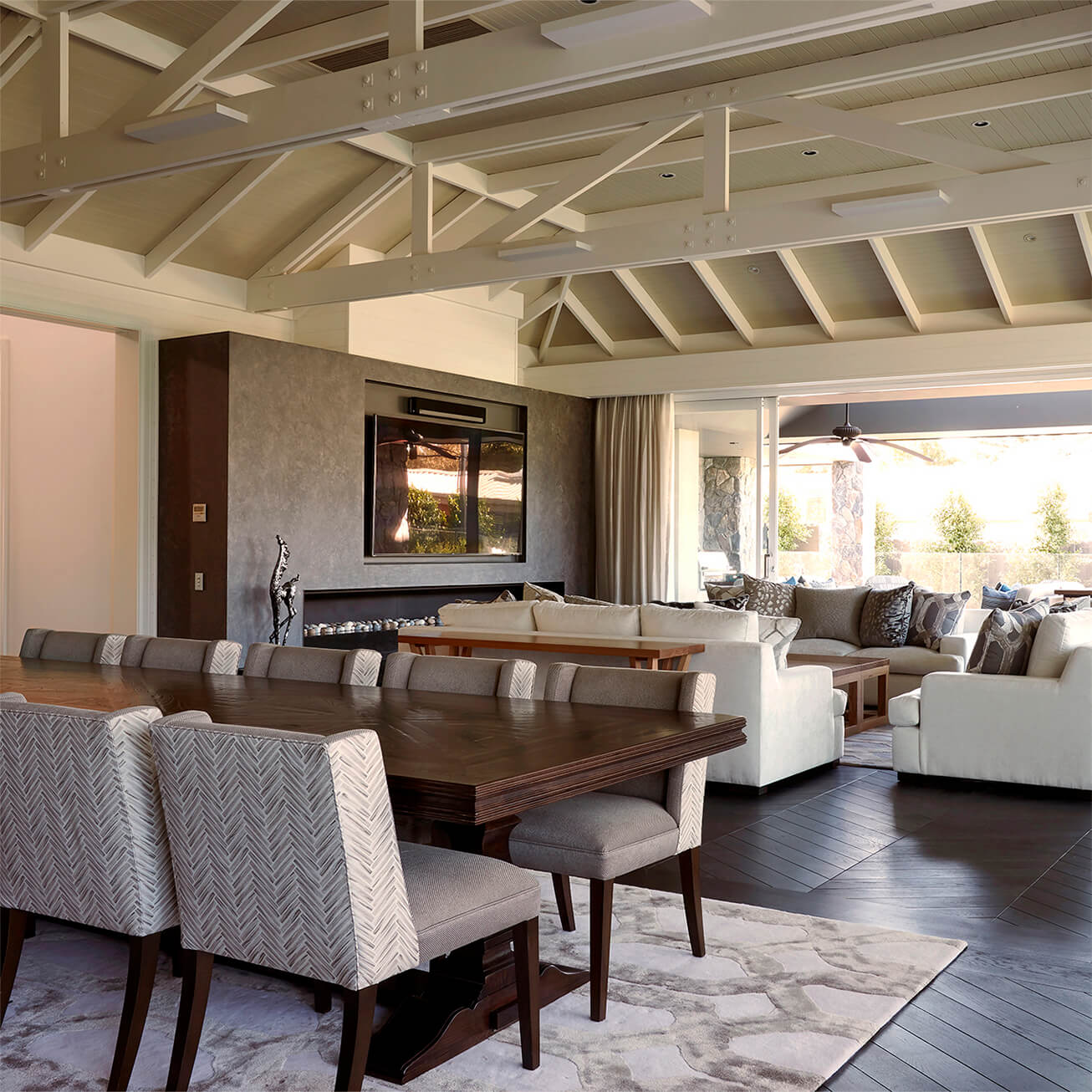 Malvern, Melbourne
Initially I was looking online some quality furniture pieces for my new home. Not only did I find my perfect table which was beautifully individually made to suit my home, I found a true professional and interior artist. Furniture pricing was fair considering it was all made to order and included Mark's professional expertise. I was grateful for his professional advice, Mark often visited me weekly to assist with selections and provide assistance during the build to bring everything together.
Mark listened to my dreams and ideas and made them come together through extraordinary furniture pieces and tailored schemes with wallpapers, paint colours, floor rugs and lighting. He had endless patience with me as I changed my mind often. Caitlin was also fantastic co-ordinating different aspects through the process, Mark and the team are a delight to deal with. I think I might name my next born child after Mark!!
Wheelers Hill, Melbourne
We are delighted to provide this reference to Mark and his team at Mark Alexander Design Artistry following the completion of our new home. The brief was to completely furnish the house including window furnishings, floor coverings, feature lighting, mosaic tiling and extensive wall papering. From the beginning we were impressed with Mark's ability to completely understand our requirements and to translate those into inspirational designs and colour recommendations. Mark has an innate ability to be able to picture the end result and to take us on that journey with him.
The textures and colours of the various fabrics and the flow of the house are brilliant. In fact, visitors remark that it takes their breath away. There is great atmosphere and definite wow factor combined with personal spaces to enjoy and reflect. We are pleased to say that the end result has very much exceeded our expectations. As well as completing the design, Mark also attended to the manufacture and installation of the bespoke furniture items. We did stress to Mark that whatever was delivered had to be of the highest quality, practical and comfortable as well as visually appealing. Again he did not disappoint and we were super impressed on all fronts. Mark always gives 110% and is a perfectionist and does not overlook the smallest detail – he is a true artist!
The other aspect which greatly impressed us was the quality of his support staff and in particular their organisational skills and strong customer focus. Other contractors used by Mark to deliver and install the finished items were also fantastic in the care taken to deliver and install very heavy items in a multi-level situation. We were also greatly impressed by Mark's team who completed the wallpapering and window furnishings.
We would have no hesitation in highly recommending Mark and his team to any prospective client.
Essendon, Melbourne
Just a quick note that I am loving 'Gods space'. Also getting PLENTY of comments from external people about how this is the best office space they have ever seen. From AMP's CEO to CEO's in the USA who have visited me, they all say the same. Right from our initial meeting with Mark, we knew our project was in the hands of a true professional. Throughout the whole process we were kept up to date with everything from design, product manufacturing process and location, timeline and budget.
The end result was a stunning piece of living art, which we are privileged to call our office. Not only did it provide us with the WOW! factor we were after, more importantly it is a truly functional space which allows us to get on with our work in a relaxed and productive environment.
Thank you to Mark (Mr Versace).
Peter, Senior Financial Planner PFG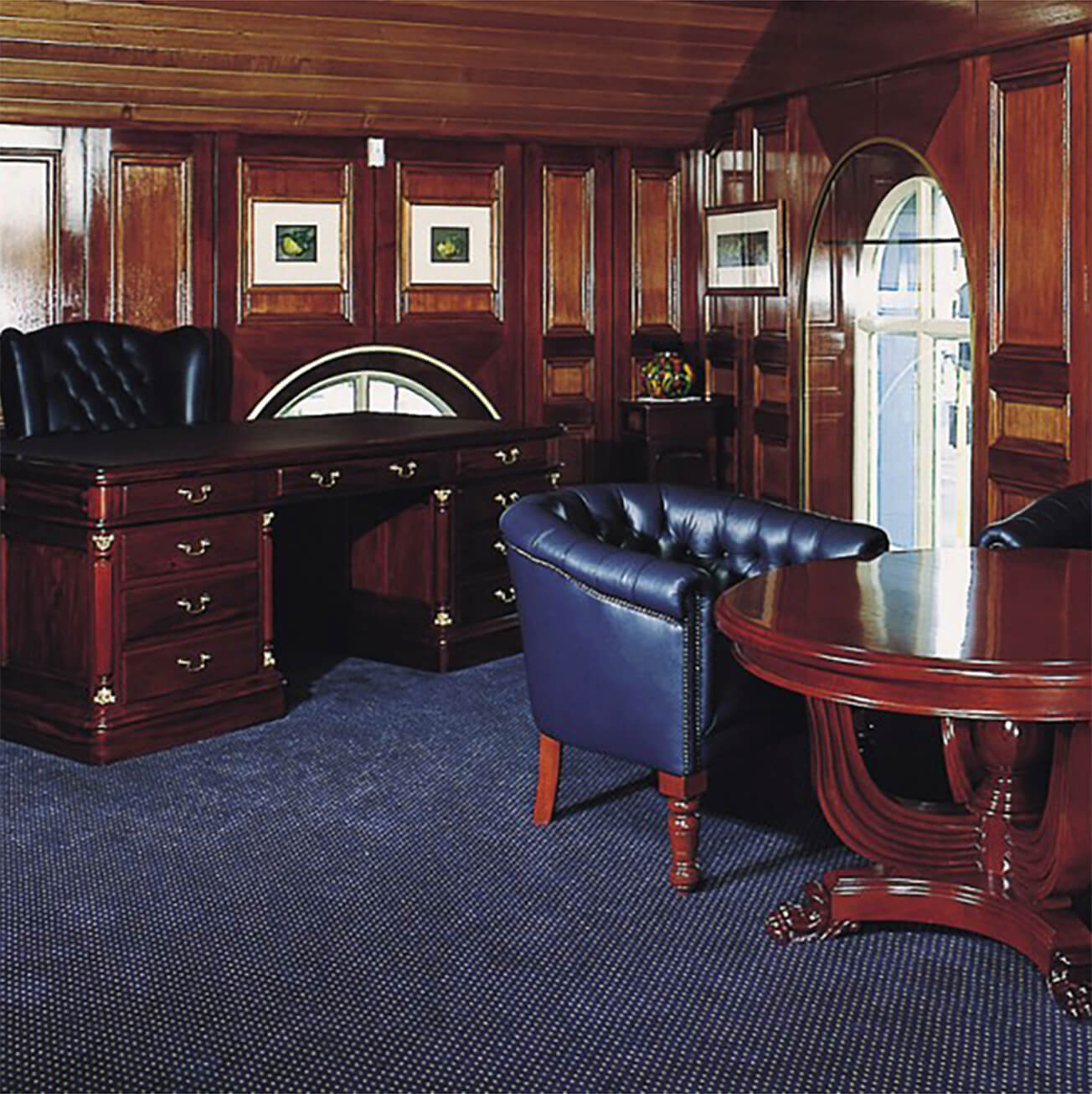 Geelong, Victoria
After Costa's Church Head Office Burnt down, Mark Alexander Design Artistry were commissioned to build and make all the office furniture.
Costa's Corporation Head Office
We are thrilled with everything, and so much of the feeling created is attributed to your
professional knowledge, and your willingness to do the little extra things.
Toorak, Melbourne
It has been an absolute pleasure to work with Mark on the interior design and furniture for my new apartment. All the pieces are so beautiful and true works of art, the whole space just looks beautiful. Just stunning. True works of art and up to your exacting standards. I am looking forward to continuing work on the next stage of furniture and artwork.
Kew, Melbourne
Love your work! You have created a beautiful home for us. Everyone always comments how great everything looks. The complete scheme is magnificent.
Toorak, Melbourne
Building our dream art deco home was a challenging but rewarding task until we faced an impasse during the final stages when we couldn't decide on a suitable fireplace design. I recalled some excellent art deco furniture examples on the Mark Alexander Design Artistry website and decided to ask Mark for some advice. That was the best decision we made as he was not only gracious with his time, but he brought elements of design into our home that now seem so obvious but at the time no one else had thought of. He has gone on to design and manufacture all the bespoke interior aspects of our dream home and brought it to life. Always one to challenge your thinking, we would not hesitate in recommending Mark for any interior design needs.
Woollahra, Sydney
To Mark, we know you claim to be not much of a reader, but we wanted to give you something for your bookshelf… maybe two inches of it in return for the miles for which you toiled for us. We couldn't be happier. Thank you so much. With best wishes and much respect. Magnificent. Thanks for everything.
Hamburg, Germany
Dear Mark, dear all!! Thank you so much for the tremendous job you did!!!! The table looks fantastic and we have already had our first lunch with our kids on it! It is what we dreamed of! Thank you so much again!
I genuinely believe your craftsmanship to be superb, your standards of excellence
to be exacting and your service and attention to detail are of the finest.
Our Valued Clients