Mark Alexander Design Artistry has a specialized luxury furniture site known as French Tables. Every piece of French Tables furniture including our custom made Parquetry dining tables are completely original and grand works of art. Combining superior workmanship and exquisite finishes with durability, to produce beautiful and functional pieces that will be enjoyed and appreciated for generations.
Australian Made To Order
Each table is made from the finest selection of European and American Oak, often with gorgeous contrasting Walnut inlays. Many other timbers including Australian native timbers are also available to suit your custom needs. Each French style parquetry table is manufactured in Australia to the highest quality and attention to detail.
Any Pattern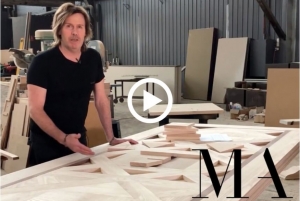 Click here to learn more about personal, hand-crafted process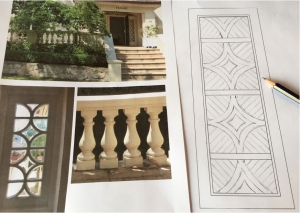 Custom Designed
French Tables delivers designs with no limitations, direct from designer and maker Mark Alexander. A concept sketch is developed into a detailed scale drawing then your table is carefully mapped out and designed to complement your home's unique style and environment. With custom dimensions, colours and finishes available to suit.
Any Colour
Eye to Hand to Heart – Discover More, Click above
As our tables are fully custom made and designed, any base style and colour can be achieved. Contemporary, classic or modern styles can all be perfectly crafted for you, along with the option for single or double pedestal bases. Truly anything can be achieved with French tables.